Field Sales Management System
Matrix Fieldsales System is a fast and easy way to view and manage routes, searching for the customer locations, customers, products, orders, invoices and daily reports.

Manage, plan and control sales in the FMCG & Distribution with the Matrix Field sales.
Automate your FMCG or any other sales and distribution business using the Matrix Fieldsales system. It is integrated with Odoo ERP solutions with cutting-edge technologies to optimize and improve van sales activities.
The mobile app improves the performance and reduces the cost of the sale process and helps manage all associated activities easily. It works perfectly for supply chain businesses, FMCG sales, vendor portals, and other distributions.
How work our field sales?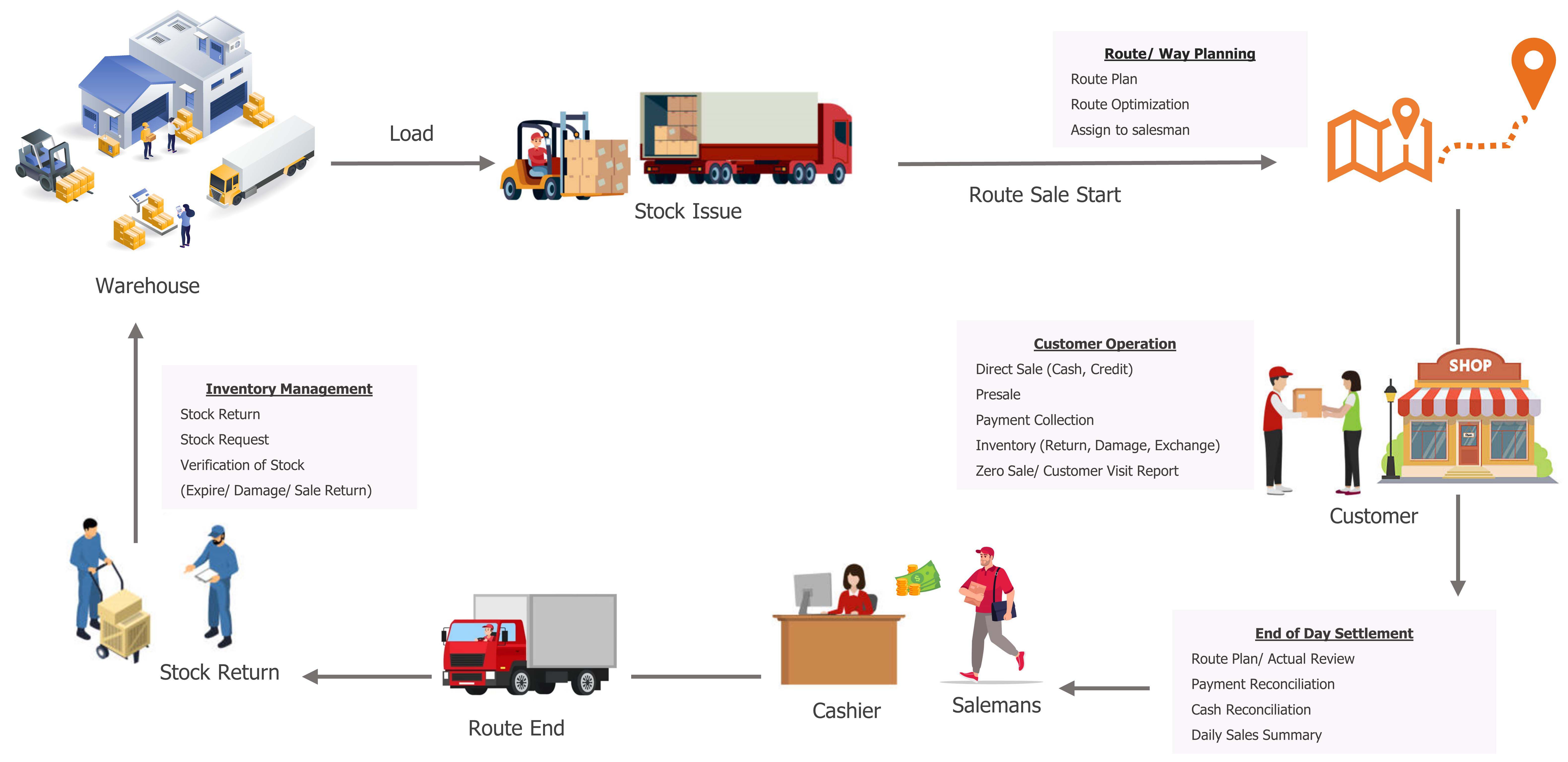 Van Route Planning
Create highly optimized, adaptable beat plans for covering the territories efficiently. Set a route plan for your outside salesman and assign tasks to be completed on that route.


Increase Sales
Improved productivity with a real-time view of van sales, sales return, and sales return settlement.


Promotion
The promotion management module allows supervisors and senior management to execute cross-channel promotions seamlessly while tracking ROI in real-time.


Sales Team
View activities by team members, by region, or by the customer, and easily communicate with the entire team.


Offline Capability

Most apps offer a limited offline capability. Matrix Field Sales offers a complete offline capability letting the sales reps use the apps seamlessly with all the transactional data available in offline mode without WiFi or Mobile Internet.


Cloud Architecture
Save money on IT infrastructure costs. Matrix Fieldsales app is a cloud-based solution that reduces your dependency on IT human resources and hardware investment.

Top-notch Features of our Field Sales Management Software
Route Optimization
Plan effective routes for field sales vehicles to ensure cost-effective & timely last-mile route sale completion.
Customer Visit Report
Outside salesman can easily punch in visits on the app, and add visit reasons, comments, and images.
Bluetooth Printing
When selling in the field, it is very important to be able to provide proof of sale order. You can print invoices from most Bluetooth printers, and save money on paper while giving your customers beautiful invoices.
Van Warehouse
Easily manage & track inventory present in the van at every point of sale without error
Customer Location Distance
Know your field salesman's location and distance covered during travel.
Alerts & Reminders
Keep your salesman always up-to-date and on track with timely notifications.
Payment Collection
Know the status of the due payment of parties and automate the payment collection process.
Customer Profiling
Gather accurate customer data and GPS location through our front-end app with route planning software.
Integrates With ERP

Asia Matrix also offers a set of tools that enable you to integrate the field sales app with any back-end ERPs including Odoo and Microsoft Dynamics 365.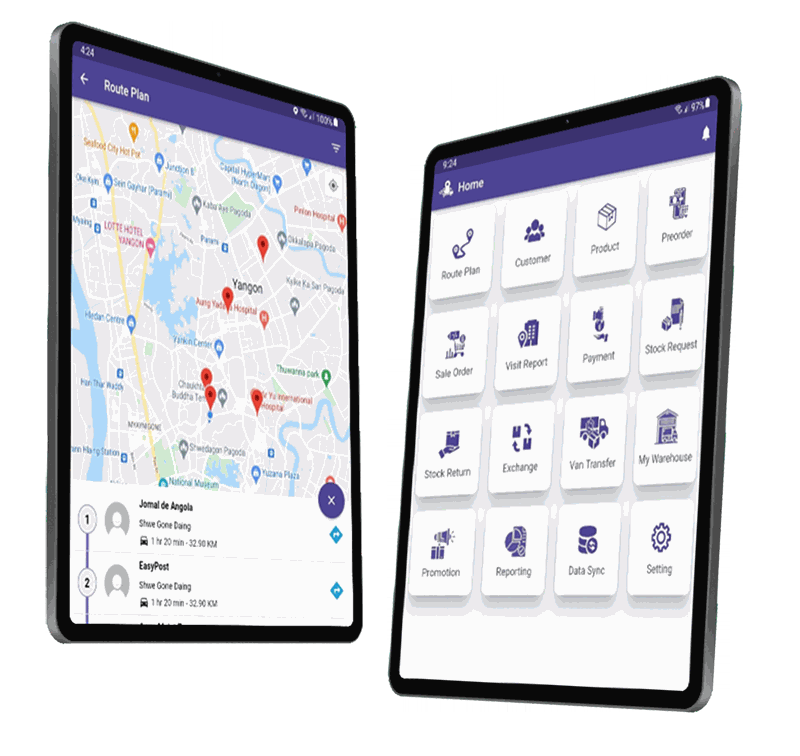 Front End Mobile Application
Significant features of Matrix Field Sales Management Software
Matrix Field Sales Software helps you to manage your daily sales plan with its effective route management. The integrated and advanced route planning functionality gives you the ability to track each and every sales order created using route planning.

Matrix Field Sales Force Tracking App

Optimize your Van Sales Route Planning
Creating route plans for a large network of customers require lots of resources and effort, Our Software is designed to help you effortlessly create optimized route plans and delivery routes for millions of retail stores on multiple routes through the mobile app.
Make route plans for your salesman, and plan their visits to specific outlets on predefined dates. Keep an instant track of the number of visits done and if they were effective visits or not.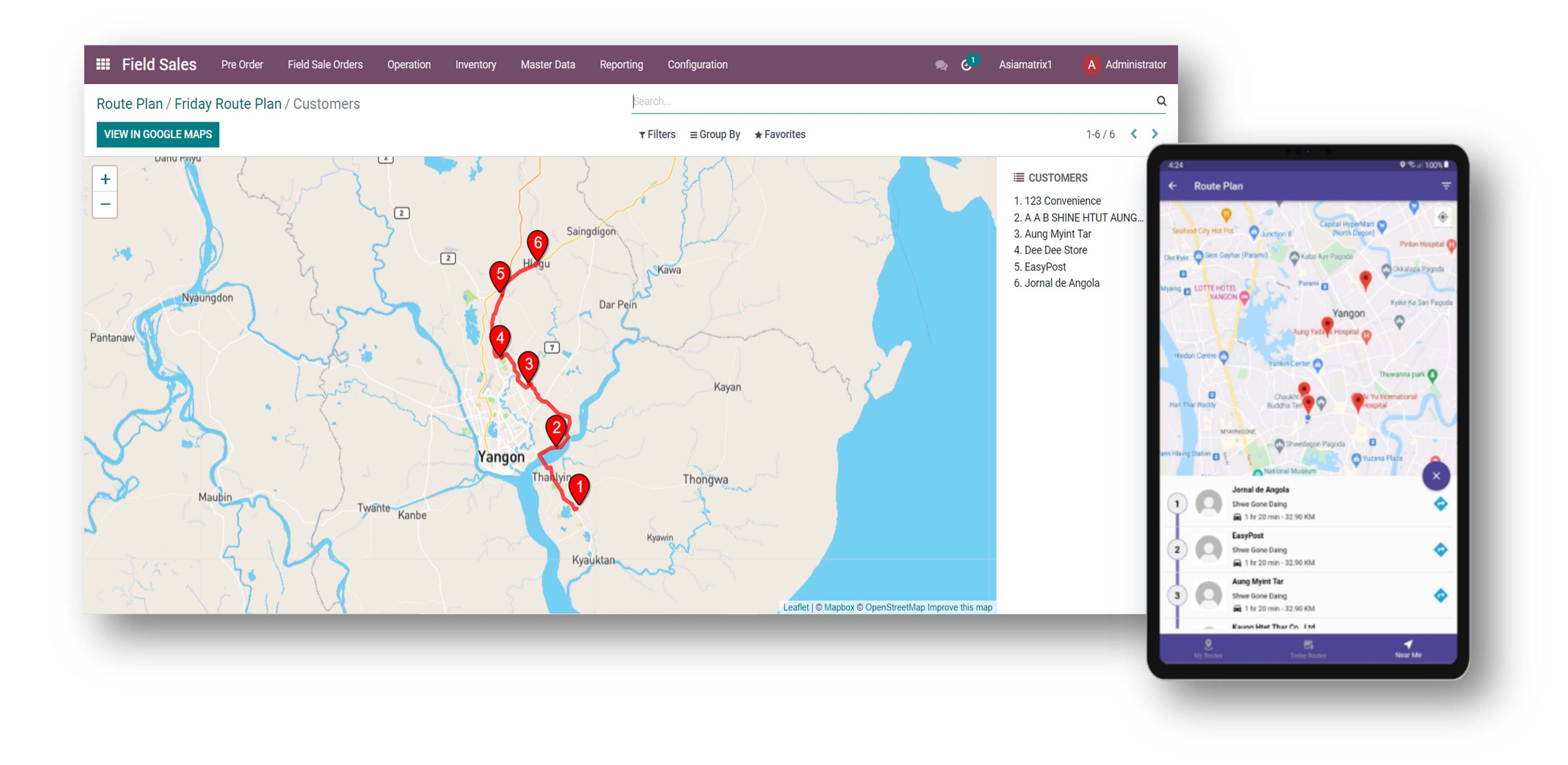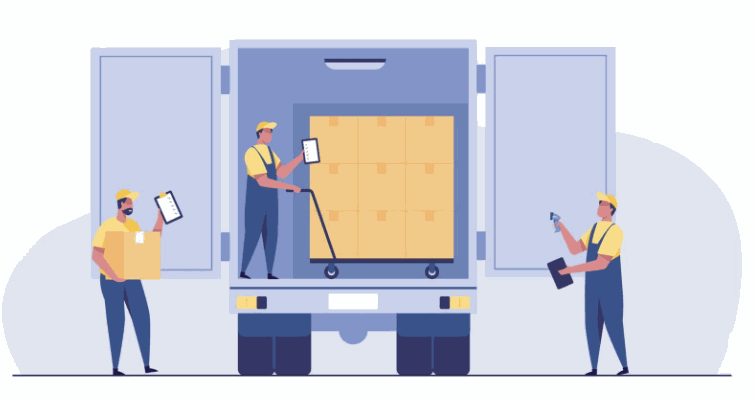 Van Inventory Management
The intricacy of van inventory involves multiple components that include stock sold, the stock returned, stock balance check, stock damage, stock exchange, stock transfer, and more.
Our Van Sales solution gives complete visibility to all these steps that smooth the hassle and increase the opportunity and time to upsell and cross-sell.

Field Sales Order
Are your sales reps still taking orders manually or via spreadsheets? Save 30% time for sales managers by automating field sales orders.
End all your field sales order management problems and save 30% of your sales employee's time by eliminating the manual order-taking process, thereby increasing recurring sales. Sit back, relax and watch your sales grow.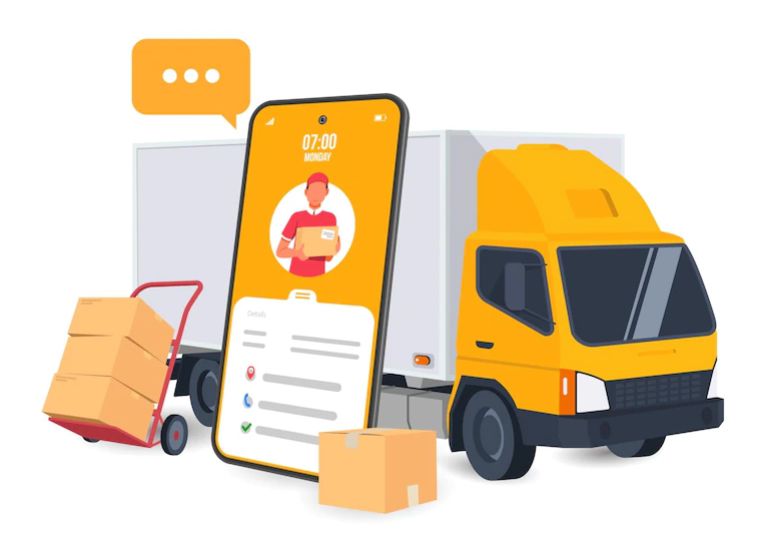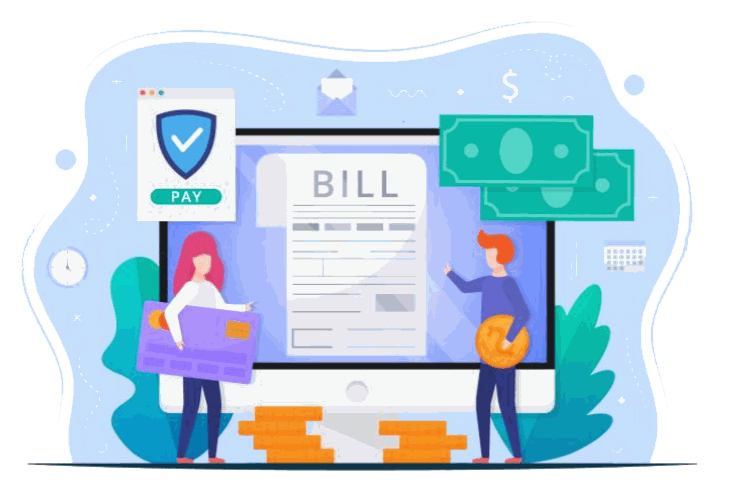 Simplify Billing and Payment Collection
Complex payment collection throughout Van Sales operation is made easy with a secure payment collection system, invoice printing, and cash collections.
Salesmen can also deal with outstanding invoices, cash reconciliation, and more on the go.
Zero Sale (or) Customer Visit Report
Matrix field sales performance tracking app enables decision-makers to track the sales visit history of their salesmen.
Sales managers can check the details of their salesman including the number of visits on a given day, duration, time, and location of each route visit.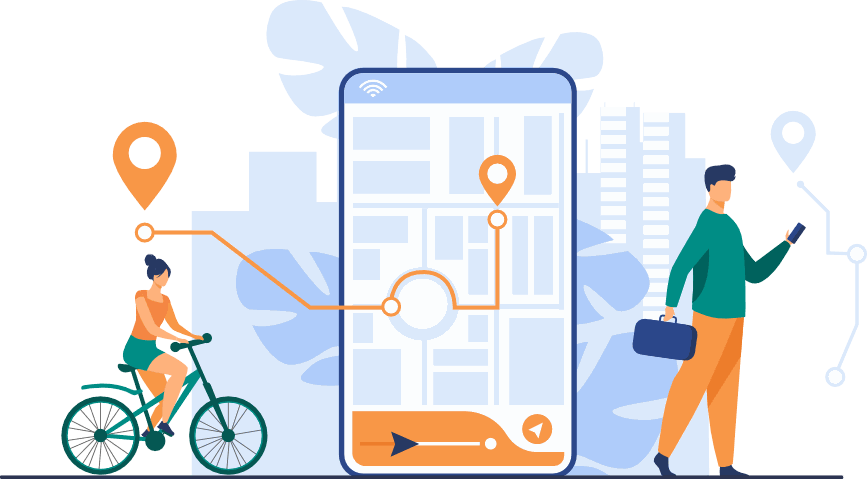 Why Choose Our Field Sales Software Solution?
A few good reasons that make us a great choice to digitize your field sales operations.

Branded & Customizable
You will get fully branded apps for your sales team with customizations possible if required.

Cost-effective
A highly competitive price makes it one of the most value-for-money field sales software solutions.

Dedicated Team
Our technology team will work closely with you to seamlessly get the solution up and running.

Integration
Use Matrix Field Sales to create custom automation or exchange data with Odoo, Microsoft Dynamic 365, PowerBI, HRMS, or any other system.

Want to digitize your field sales operations?

As a leading digital transformation partner, we are excited to offer our field sales automation solution to you.