What is CUKCUK?
CUKCUK is the Cloud-based Restaurant Management Platform that helps restaurants to get real-time reports , take mobile ordering, payment, manage kitchen processing, inventory, purchasing, … On the other hand, it encompasses a range of solutions – including marketing, customer experience management, HRM, …

More than POS for your Food and Beverage Business
Access real-time reports from anywhere
Achieve real-time revenue, profit, cost, inventory, promotion,...

Comparative sales reports by time, items, staffs,.........

Make an in-time business decision if you are on the go with the Mobile optimized application(Android, IOS)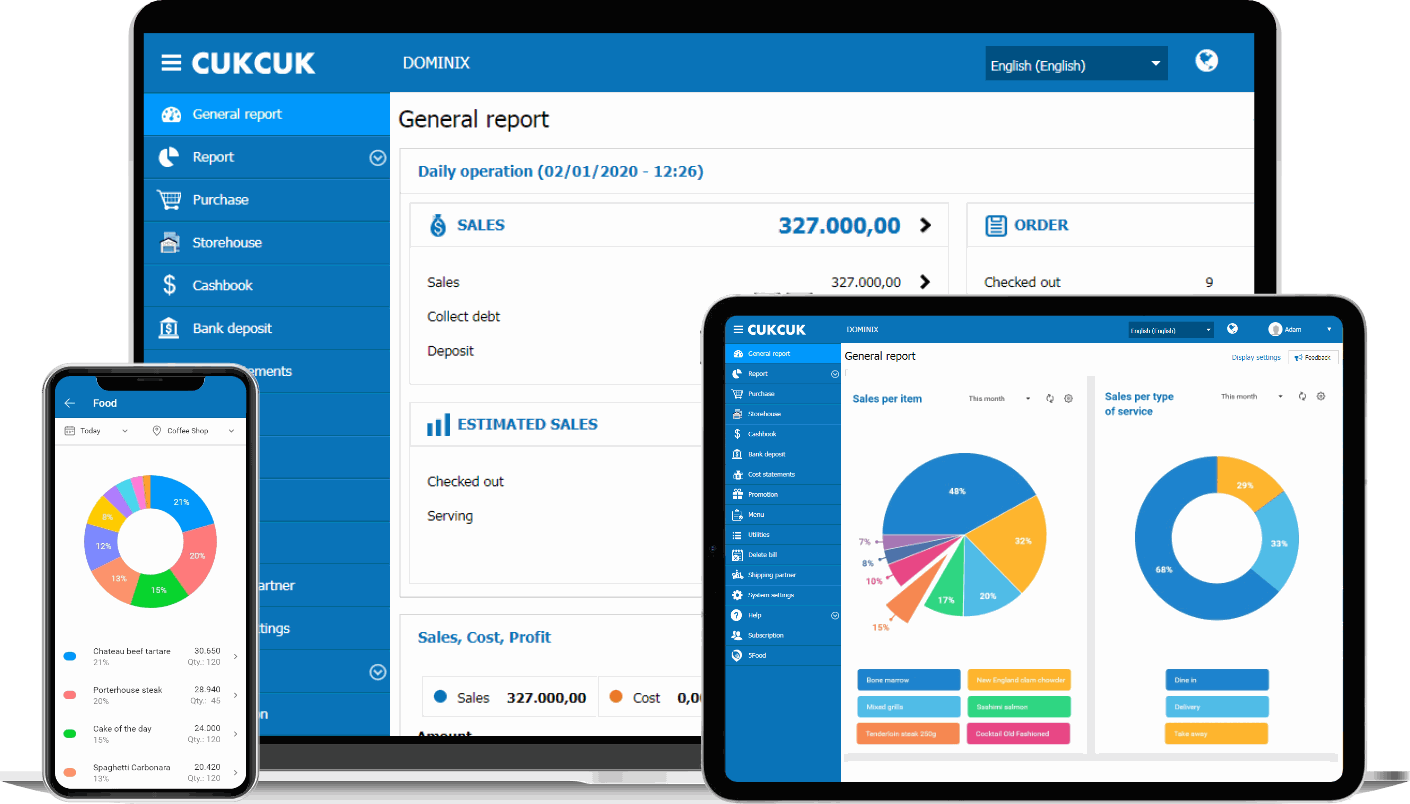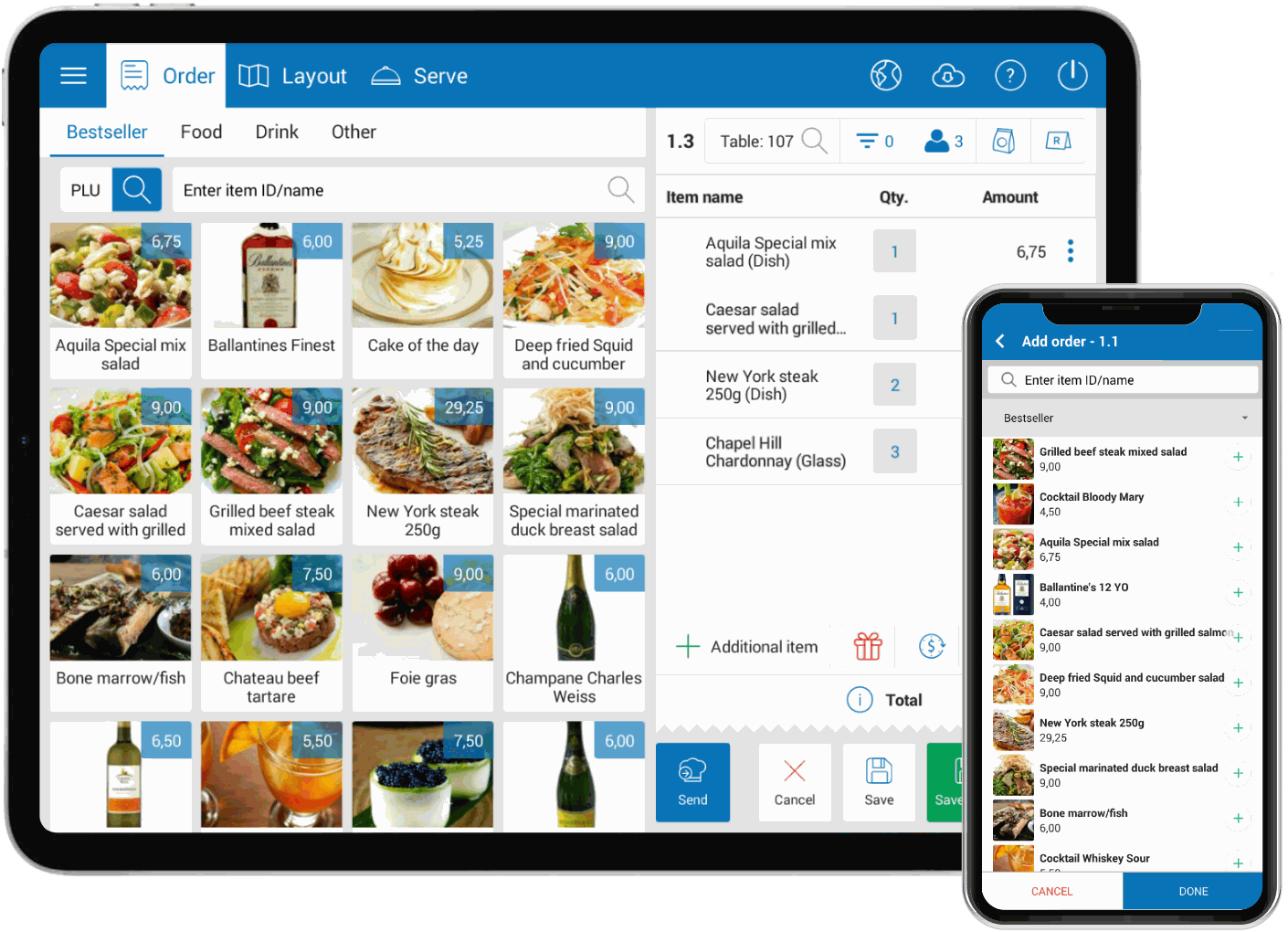 Automate the workflow to save labor cost
Tableside ordering on mobile, which minimize errors and provide customers the impeccable experience

Track the kitchen processing, reducing the waiting time

Fast and accurate payment on flexible devices such as mobile, tablet, POS, …
Tightly control Loss
Automatically compare between bills and orders, check bills and Kitchen ticket issues to detect differences

Check the cancellation of dishes and orders to avoid cheating

Measure and forecast the number of required ingredients to purchase just in time

Compare the actual use of ingredients with measurement to reduce waste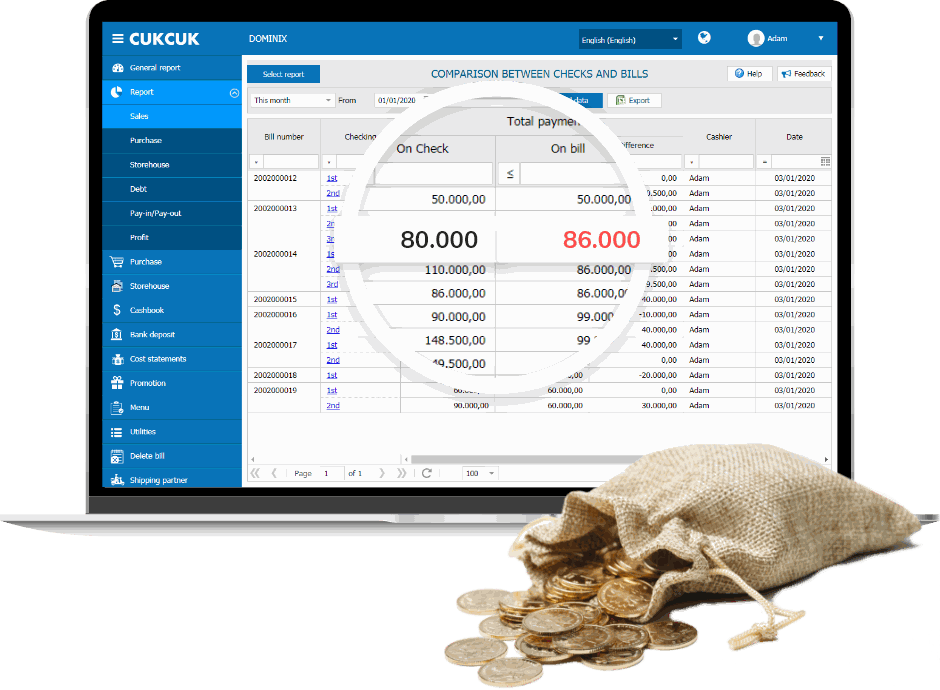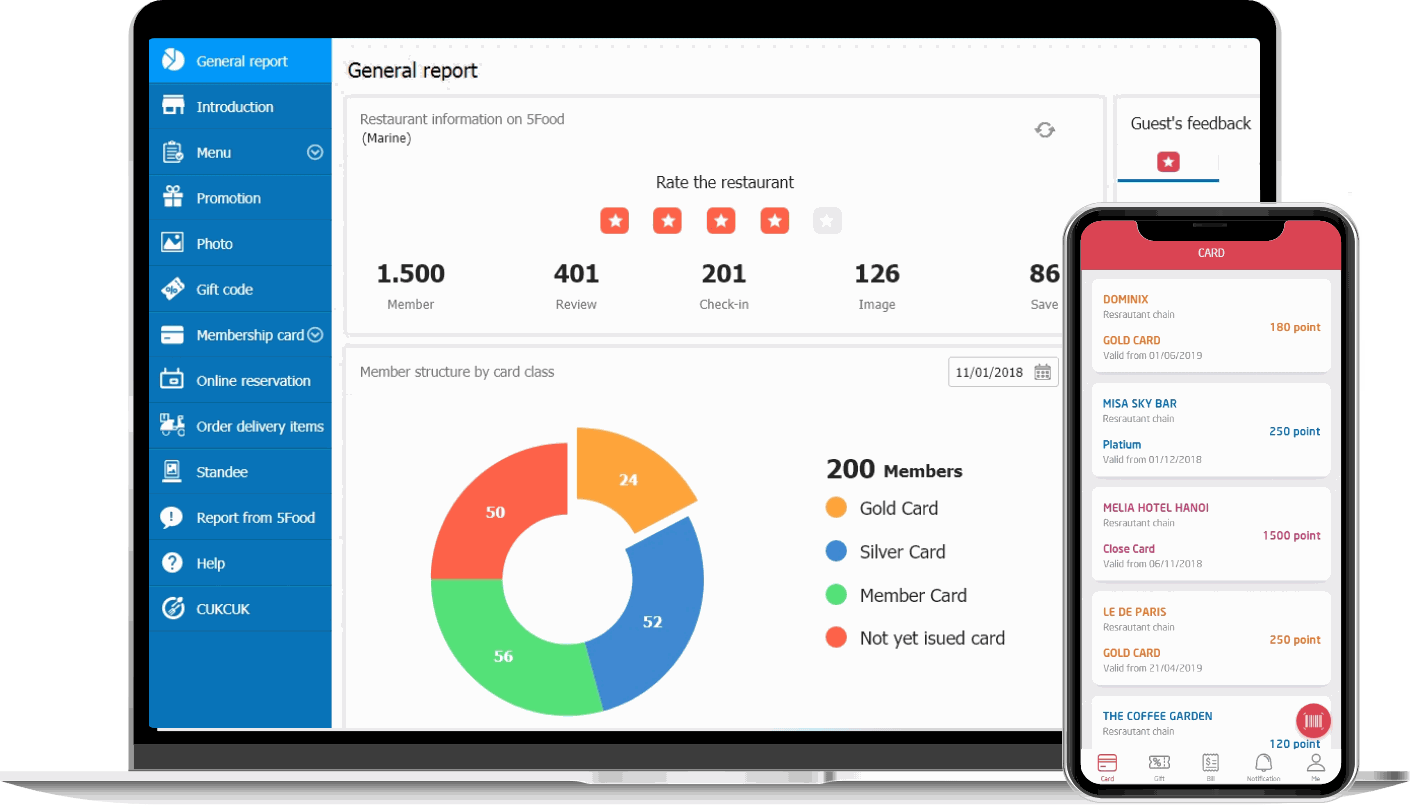 Right the customer satisfaction
Integrated with the digital membership management system helps to redeem points and rewards

Notify the special sale or e-voucher to the specific customers

Expand the ordering channels, which attract new customers and increase the return rate

Get real-time reports and insights

Save printing cost
Manage the multi-branches on your fingertip
Centralize information from all branches to generate more than 40 real-time comparative reports and analytics

Manage different types of restaurant in one domain

Completely control over stock levels in each branch with automatically updated General account of input-output – inventory on mobile phone for transferring decision

Take initiative at recording cash-in/cash-out status at anytime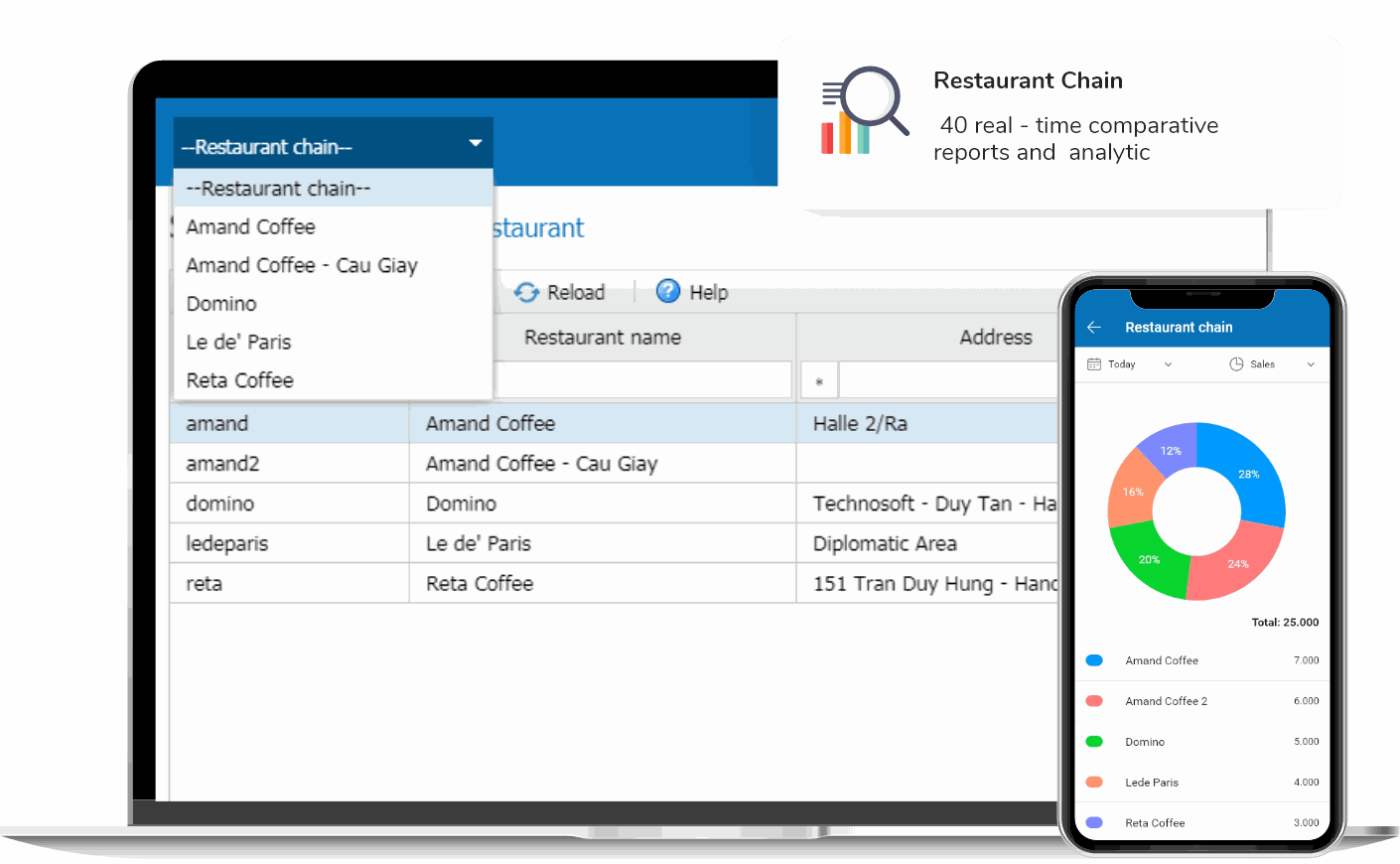 INCREASE SALES
to
30%

REDUCE COST
up to
50%

UPGRADE QUALITY SERVICE
at least
70%
List of the Smart Features
Always update F&B trend

After purchasing engagement tool
Unforget notifying the special sale to you customers to increase chances of cross-selling


Selling more customers on more channels

Get real-time reports and insights

Save cost but effectively
Real-times show the total of items and dishes to cook, which reduces processing time and wasting ingredients
Present the different color for dine-in/take-away/delivery orders, make it easy to classify and package the dishes, minimize errors
Reduce customer waiting time and bring the impeccable experience

Receiptionist robot, Digital Assistant,........
Monitor the waiting time and list of processed/processing dishes of each other
Automatically suggest side dishes, special dishes, best sellers features to upsell

Automatic stock issuing based on selling history